TRAINING TIPS
5-Day Beginner Leg Mass Workout
By
|
Advertisement
Take a look at pictures of many lifters and notice how small their legs are when compared to their upper body.
However, though many pay attention to their legs, lack of a solid base of mass building exercises and poor form when exercising, are usually the culprit.
Legs muscles are always used. Thus, it's not easy to make them grow. One needs to shock them.
Leg Building Program to Shock Your Legs to Grow 
Workout 1
1
Barbell Squat
4 sets, 4-6 reps
2
Dumbbell Lunges
4 sets, 12 reps each leg
3
Leg Press
4
Lying Leg Curls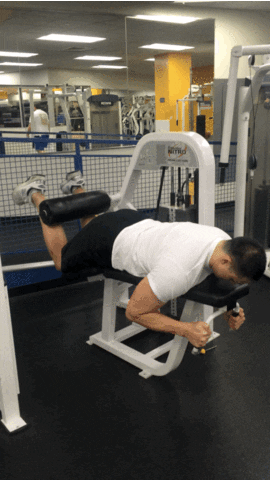 3 sets, 12 reps
5
Leg Extensions
3 sets, 20 reps
6
Standing Calf Raises
4 sets, 12 reps
Workout 2
1
Barbell Deadlift
4 sets, 4-6 reps
2
Dumbbell Rear Lunge
4 sets, 15 reps
3
Hack Squat
3 sets, 8-12 reps
4
Seated Leg Curl
3 sets, 8-12 reps
5
Leg Extensions
3 sets, 15 reps
6
Seated Calf Raise
4 sets, 20 reps
Workout 3
1
Leg Press
4 sets, 4-6 reps
2
Romanian Deadlift
4 sets, 8 reps
3
Dumbbell Step Ups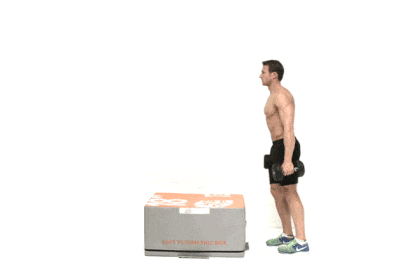 4 sets, 15 reps (each leg)
4
Leg Extensions
3 sets, 12 reps
5
Thigh Abductor
3 sets, 12 reps
6
Standing Barbell Calf Raise
4 sets, 12-15 reps
Workout 4
1
Front Barbell Squat
4 sets, 8-12 reps
2
Barbell Lunge
4 sets, 20 reps (each leg)
3
Leg Press
3 sets, 15-20 reps
4
Lying Leg Curls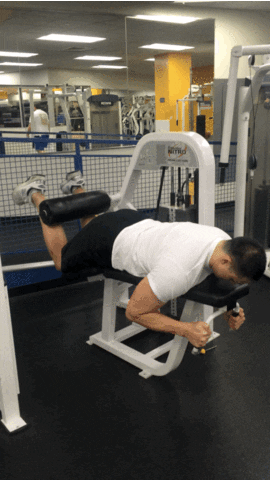 3 sets, 15 reps
5
Leg Extensions
3 sets, 10 reps
Seated Calf Raise
4 sets, 20 reps
Workout 5
1
Hack Squat
3 sets, 4-6 reps
2
Romanian Deadlift
3 sets, 8 reps
3
Dumbbell Lunges
4 sets, 25 reps (each leg)
4
Leg Extensions
3 sets, 20 reps
5
Seated Leg Curl
3 sets, 15 reps
6
Calf Press on the Leg Press Machine
3 sets, 12 reps
Advertisement