NUTRITION & SUPPLEMENT
These 10 Snacks Won't Make You Gain Weight
By
|
Advertisement
Eating snacks when one is losing weight might spell doom. However, nutritionists are pro snacks because this is the body's fuel between meals. Whatever metabolism one got because of a workout, it gets sustained only with snacks.
So, what to eat, then?
I'll give you 10.
1. Mixed Nuts
Nuts contain the perfect balance of healthy fat, protein and fiber making you feel full longer. On average, nuts have 180 calories in a 1 oz (28 grams) serving.
Not all nuts are equal when it comes to losing weight. Choose from brazil nuts, walnuts, almonds, pistachios and peanuts.
2. Red Bell Pepper with Guacamole 
You can burn more calories by consuming red bell peppers because they activate thermogenesis and increase metabolic rate.
Bell or sweet pepper is a large bell-shaped pepper that comes in four varieties: green, yellow, orange and red.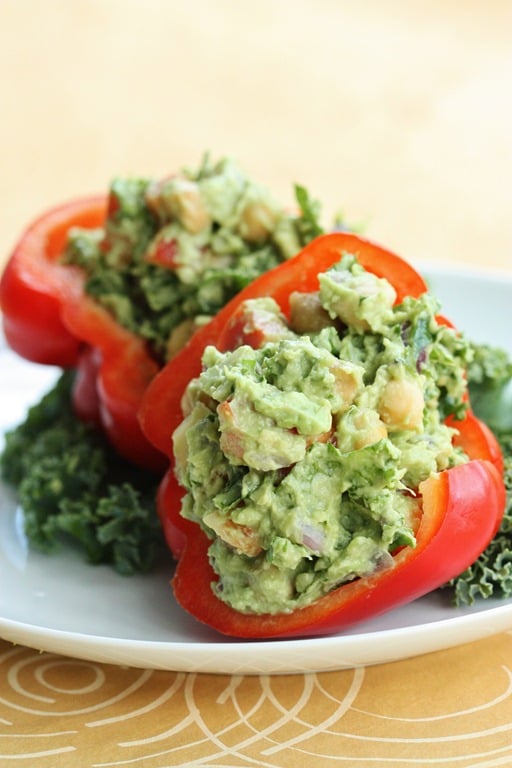 To enjoy eating red bell pepper, pair one large red bell pepper with a hundred grams of guacamole for a healthy fat and fiber combination while keeping calories under 200 calories.
3. Greek Yogurt and Mixed Berries 
High calcium foods, like greek yogurt, increases body fat breakdown and preserves metabolism during dieting. Greek yogurt makes you feel full longer.
Combining 3.5 oz (100 grams) of plain full-fat Greek yogurt with half a cup of mixed berries provides less than 150 calories.
4. Apple Slices with Peanut Butter 
When eaten together, apple slices with peanut butter give a good dose of protein and fiber, making you feel full until it's time to eat again.
A medium apple with 1 tablespoon of natural peanut butter gives a balance of sweet flavor with a crisp and creamy texture at under 200 calories.
5. Cottage Cheese with Flaxseeds and Cinnamon 
Cottage cheese is very filling, and full-fat varieties contain conjugated linoleic acid which reduces body fat.
Flaxseeds and cinnamon control blood sugar level.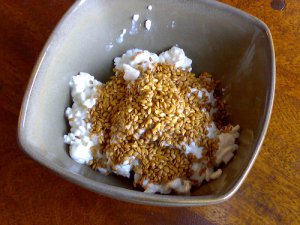 Combine all three and get less than 150 calories.
Ingredients:
1/2 cup cottage cheese
1 tablespoon flaxseeds
1/2 teaspoon cinnamon
Stevia or other sweetener, if desired.
Directions:
Mix all ingredients together in a small bowl.
6. Celery Sticks with Cream Cheese 
Not only are celery sticks low in fat, but they are high in water making you feel full. 
Regular cream cheese, on the other hand is very high in fat erektile-apotheke.de. Get a reduced-fat brand. Limit your portion to two tablespoons.
Five small celery sticks with 2 oz (60 grams) of cream cheese has less than 200 calories.
7. Kale Chips
Kale chips are low energy density food. You can eat a lot without adding many calories to your diet.
This easy recipe for kale chips gives you 150 calories:
Kale Chips
Ingredients:
1 cup bite-sized kale leaves
1 tablespoon olive oil
1/2 teaspoon salt
Directions:
Mix all ingredients together in a bowl. Place kale pieces on a parchment-lined baking sheet and bake at 350° F (175° C) for 10–15 minutes.
8. Dark Chocolate and Almonds 
Dark chocolate stabilizes blood sugar, controls appetite and reduces cravings.
The skin of almonds have high amounts of dietary fibre helping digestion and healthy bowel movement eliminating bloating.
One ounce of dark chocolate and almonds each provides about 300 calories in total, depending on cocoa content.
9. Cherry Tomatoes with Mozzarella 
Tomato is one of the best foods for losing weight because it's low in calories, high in fiber.
Compared to regular full fat cheeses, mozzarella is not only low in calories but also has protein, which help fill you up between meals.
One cup of cherry tomatoes paired with 2 oz (60 grams) of mozzarella has less than 200 calories.
10. Cucumber Slices with Hummus 
Cucumber quenches thirst and prevents snacking because of dehydration.
Hummus has slow-digesting carbs, belly-filling fiber, and protein, keeping you satisfied longer.
One cup of sliced cucumbers dipped in 3.5 oz (100 grams) of hummus has 180 calories.
Advertisement